Manuals/Employee Handbooks
---
You have enough things to worry about. Printing, collating and binding your manuals and handbooks shouldn't be included on your to-do list. Our quality assurance process and diverse finishing services will ensure your project is delivered right and on time—every time. Why should you order your Manuals/Employee Handbooks printing at Digital Printing? Best quality – Manuals/Employee Handbooks printing materials are from reliable sources, post-printing process are refined and the
You have enough things to worry about. Printing, collating and binding your manuals and handbooks shouldn't be included on your to-do list. Our quality assurance process and diverse finishing services will ensure your project is delivered right and on time—every time.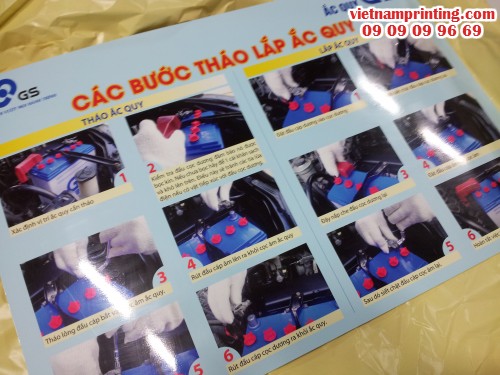 Why should you order your Manuals/Employee Handbooks printing at Digital Printing?
Best quality – Manuals/Employee Handbooks printing materials are from reliable sources, post-printing process are refined and the printing colors are clear and beautiful.
Fast printing – thanks to the lastest printing technology give a great improve to the speed of printing, waiting time is about 1 to 5 days depend on the products printing method and how much you order.
Dependable services – our customer services is the first priority, with the staff answering your order from phone and email almost immediately , the printing consultant and the prices are provided in details to the customers.
Services variety – from offset printing to digital printing, hundreds of printing products and been provided with the most competitive prices.
Printing the most inexpensive and best quality Manuals/Employee Handbooks printing products at Digital Printing ltd
Manuals/Employee Handbooks full service printing from Digital Printing ltd is provided any customer in need; beside the quality, we also have a professionalism in customers services and order receiving:
There are three ways for customers to give us orders:
Directly contact us at the address 365 Lê Quang Định street, Ward 5, District Bình Thạnh, HCM city, in here our customer service staff will take in your order as well as give consult about the appropriate printing materials and techniques.
Give order through the e-mail innhanh@inkythuatso.com, customers may using their web mail normally on computers; or to be more convenient, sending emails by using smart phones or tablets.
Call to the call center at the numbers (08) 2237 6666 – (08) 2238 6666 – (08) 224 66666 – 09 09 09 96 69 to talk to our consultant staffs.
The inexpensive, good quality and fast business document printing service provided by Digital Printing will help you lower your printing cost with our most competitive prices in the current printing market!
About some more of our product, please contact us at the main website at inkythuatso.com. In here, we may provide you with more detailed information about our company, our products, and services.
Manuals/Employee Handbooks, 35, Chuyên trang cộng đồng In ấn và bao bì của MuaBanNhanh, Minh Thiện, Cộng đồng in ấn và bao bì quảng cáo của MuaBanNhanh - In quảng cáo, in kỹ thuật số, offet, UV, 3D, ống đồng, lụa, flexo; tư vấn máy in quảng cáo phù hợp từng sản phẩm in ấn, 24/10/2015 09:04:57
Đăng bởi Minh Thiện
Manuals/Employee Handbooks - Hotline in ấn gặp CSKH 0901 189 365 - 0901 188 365 - 0906 819 365 Trực tiếp đặt InKyThuatSo tại: 365 Lê Quang Định, Phường 5, Quận Bình Thạnh, TPHCM | Gửi email đặt nhận báo giá ngay in@inkts.com - innhanh@inkythuatso.com | Business Document Printing
Tags:
digital printing
,
full service printing
,
guide printing
,
handbook printing
,
manual printing
,
printing service binh thanh
,
printing service in hcm city
,
vietnam printing
Các bài viết liên quan đến Manuals/Employee Handbooks , Business Document Printing